Who Qualifies for a Lap Band Procedure?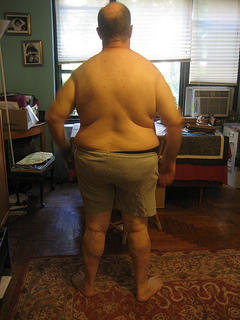 The best first step in determining if you are a good candidate for a Lap Band procedure is to visit a trusted bariatric surgeon to discuss your options. While each Lap Band candidate has a slightly different situation, the general guidelines for Lap Band success have been well established since its release in 2001.
Allergan, the maker of the Lap Band device, discusses this issue in detail on their website, stating clearly the characteristics of the specific type of patients who qualify for a Lap Band procedure.
Lap Band FDA-Approved to Treat Patients with Lower BMIs Than Other Devices
The original FDA approval of the Lap Band device was for patients who had a BMI over 40, or those with a BMI over 35 who had one of the many obesity-related health conditions. These conditions include asthma, hypertension and type II diabetes, all serious conditions that may be improved or cured with successful weight loss.
However, the successful use of Lap Band procedures has allowed the FDA to expand the qualification guidelines to include those with BMIs above 30 who have one serious obesity-related condition and have tried repeatedly to lose the weight with other methods. This makes the Lap Band device the only approved weight loss device for patients in the 30-35 BMI range.
However, there is more to this decision than just the statistics. Each patient must make the decision to have the Lap Band with the help of their surgeon, and must have a full grasp of the possible effects and required behavior following a Lap Band procedure. Even if a patient fits the criteria mentioned above, other factors may make them ineligible for the procedure. As always, the best way to learn about these various criteria and have all of your personal questions answered is to meet with a bariatric surgeon for a consultation.
Photo by baslow on Flickr.