Weight Loss Tips That Work: How This Woman Finally Lost 45 Pounds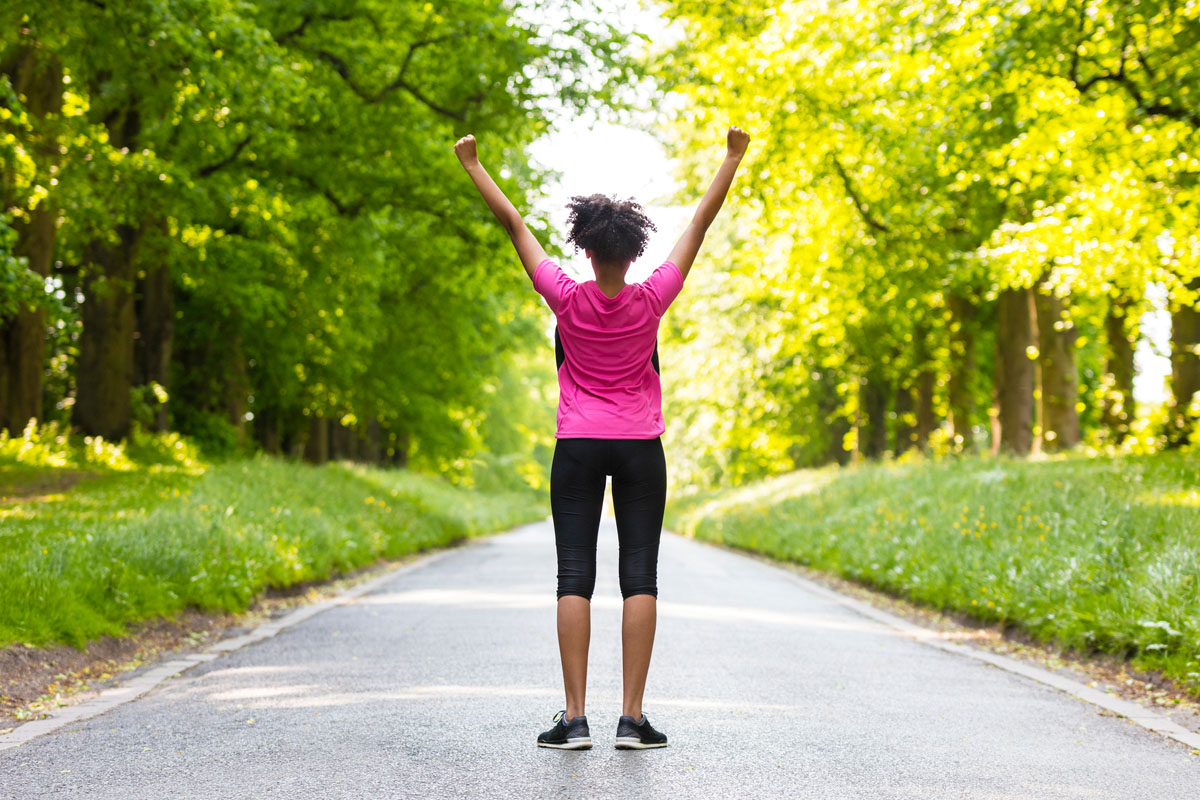 Crash diets, super smoothies, juicing, "prancercise"—many of us have tried one (or all) of these strategies to lose weight. Unfortunately, we are often left disappointed or even find ourselves putting on more weight.
Self Magazine recently featured the story of Helen Woldemichael, a frequent dieter who is on a mission. After years of struggling with her weight, she made some simple decisions and implemented habits into her daily routine. The result? She's 45 lbs lighter and happier than ever. But how did she do it?
Here are some of her tips:
Keep it fun
For many, the idea of eating healthy and working out frequently seems like a drag, but it doesn't have to be! Try finding creative, delicious, whole foods recipes on Pinterest, plan a group fitness meeting, or take your workout outside. Whatever you prefer, making healthy choices fun for you will make it easier to see your goals through.
Keep it consistent
It's easy to get caught between your goals and temptations. After years of trying to "be good", only to eventually abandon her goals, Woldemichael found her footing—and her plan is based on a simple idea: get a routine and stick to it. Though you may occasionally miss your morning jog or splurge on a free cookie in the breakroom, you should try your best to keep it consistent day in and day out.
"Most people know to eat vegetables and fruit, but being consistent and patient is what's vital," says Woldemichael.
Remember: every day is a new day
Sometimes life gets in the way of the things we know we should be doing—and that's okay, as long as you don't make it habit. For Helen, remembering that every day is a new day helped push her forward and avoid dwelling on her "failures" or giving up. She is committed to eating a healthy balanced diet, but doesn't let the occasional misstep derail her progress.
Sometimes we need a helping hand
Your genes contribute to body weight—and your ability to lose it. If you've found that your weight has plateaued despite implementing a healthy lifestyle, meeting with a bariatric surgeon to discuss your options may be a good idea. While weight loss surgery isn't for everyone, it can be a life-changing decision.
We are one of the premier Rancho Cucamonga weight loss surgery centers and can answer any questions you may have. Contact us today! We would love to make 2017 your best year yet.