How much does weight loss surgery cost in the Inland Empire?
The most common question patients ask us about weight loss surgery is: how much does it cost? While the answer will depend on your situation, payment method, details regarding your surgery, and your health insurance plan, the price of weight loss surgery typically ranges from $13,000 to $18,000.
Fortunately, more than 80% of weight loss surgeries are partly or fully reimbursed by insurance, according to Allergan, maker of the LAP Band®.
Health Plans and Insurance Coverage
The cost of weight loss procedures is often fully or partially covered by Medicare or private insurance (PPO or HMO). If you qualify, we can check if your insurance plan offers coverage. Insurance plans vary in their requirements for patients to qualify for these procedures.
Financing Your Weight Loss Procedure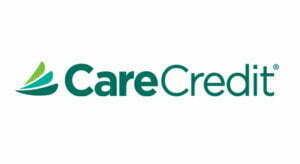 If your insurance company declines coverage of your weight loss surgery, we offer a number of financing options to consider. In addition to Visa and MasterCard, we can help you apply for a flexible payment plan through CareCredit® or another provider.
What Contributes to the Cost of Weight Loss surgery?
It's important to understand the different fees that are included (or not included) in the cost of your weight loss procedure. When you get a quote, consider the following details:
1. Your Bariatric Surgeon
The importance of choosing the right weight loss surgeon cannot be overstated. Know that a surgeon with experience and the right credentials may have a slightly higher fee than one who does not. For safety, take your time when choosing a surgeon. Inquire about the surgeon's credentials and ask to see testimonials from previous patients.
2. Facility
The quality of the surgical facility is very important. Your surgeon should operate in a facility that is clean, modern and accredited by the proper authorities.
3. Anesthesia
Weight loss surgery requires the assistance of a certified anesthesiologist who can safely administer general anesthesia. When viewing a quote for weight loss surgery, make sure that anesthesia is included in the cost.
4. Tests, Lab Fees, and X-Ray Fees
Various tests are necessary for a safe weight loss procedure. Before surgery, your doctor may order assessments such as chest X rays, blood tests, chest X-rays, upper endoscopy, EKG, and an echocardiogram. You may also be checked for obesity-related medical conditions like sleep apnea, osteoarthritis, or diabetes.
5. Filling and Adjusting the Gastric Band
The gastric band is an adjustable device. As your stomach gets smaller, you will need to return for post-operative adjustments in order to maintain progress with weight loss. The first year typically includes seven or eight of these brief procedures.
6. Weight Loss Counseling and Support Groups
Weight loss is more than a physical transformation. After bariatric surgery, patients benefit from psychological support, nutrition counseling and an appropriate exercise routine. Read about our weight loss surgery support groups »
Compare this to the cost of obesity…
You're probably fully aware of the rising cost of healthcare in America—and, with extra weight, you're likely to spend even more. Research shows that obesity increases a person's long-term healthcare and medication costs significantly. Consider healthcare expenses such as:
Prescriptions and over-the-counter medications
Visits to doctors, specialists, and physical therapy
Ongoing traditional weight loss programs
You may be able to avoid these costs by choosing weight loss surgery to reduce your body weight.
We're here to help you.
We know that getting answers to your health insurance questions can be a real challenge. The staff at Surgical Arts of Inland Empire are highly experienced in working with insurance companies and can help you navigate the process with confidence.
Contact us to learn more about weight loss surgery costs or call our office 909-579-3111 and ask for Corina, our insurance specialist.