What To Do When You Fall Off the Diet Bandwagon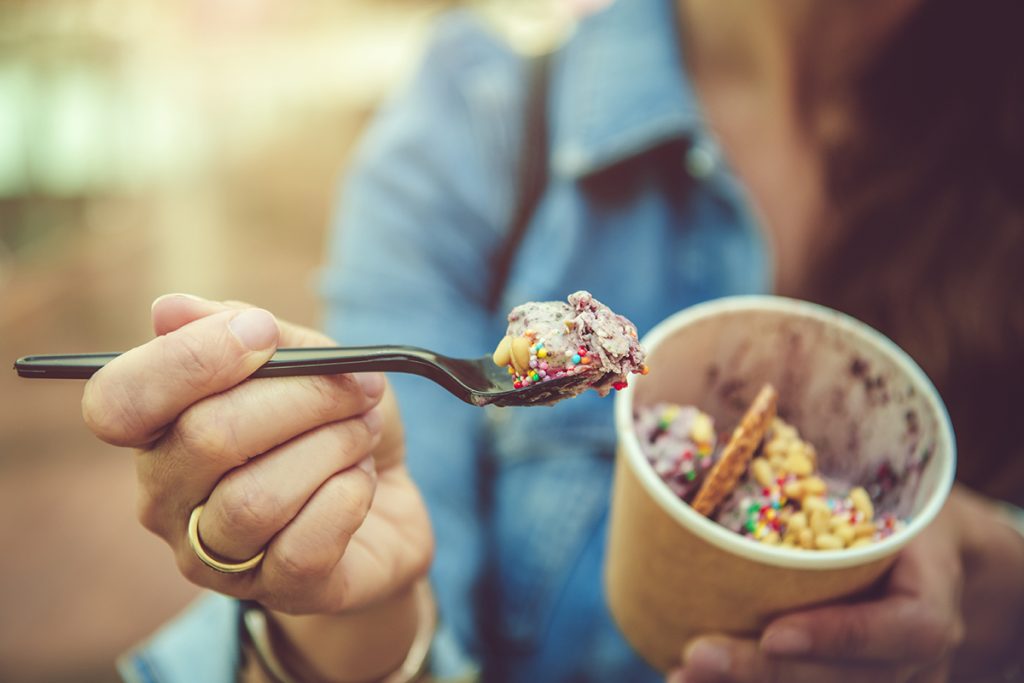 Almost every weight loss patient experiences setbacks. We may make a positive change like cutting back on sweets, but over time, a little treat here and there becomes a habit and we realize we've officially fallen off the bandwagon.
Consider your tendencies and modify your plan accordingly. If you love to please others, you might not succeed without a mentor. If you're a rebellious type, a defined meal plan could make you want to constantly defy the rules.
There are plenty of things to do to recover and get your motivation back. Bestselling author of the Happiness Project, Gretchen Rubin, highlighted some of the ways you can pick yourself back up after a slump. We found some of her tips useful and want to expand on a few of our favorites.
Don't let one trip-up define your whole day or week
Sometimes, we're our own worst enemy. The mere act of feeling guilt can lead us down a spiral of unhealthy behavior.

For example, if you went all-out at breakfast with a pancake stack soaked in syrup and butter, you might be tempted to label the day a goner, and make poor choices at your other meals instead of getting right back on track. Or, you might miss your Monday workout, and write the whole week off as a fail instead of forgiving yourself for the variation in schedule and continuing with your exercise plan on Tuesday.

In sum, when you break a habit, don't beat yourself up or dwell on the mistake. Remember, everyone has trip-ups, and they are isolated events. Have compassion for yourself and simply get back to it.
Consider your tendencies
Sometimes our plans are in conflict with our personalities, which can easily push us off the bandwagon. If you find yourself constantly slipping up, consider how your weight loss plan—or the motivations you have in place—can be modified to fit your personality.

If you're a rebellious type, a tightly controlled diet may make you feel like you simply must defy the rules and grab a huge, sugary milkshake. In this case, frame your diet choices as rebelling against all the marketing that tries to tempt you to fall off your bandwagon. You'll also want to give yourself a range of choices day-to-day. For instance, you might plan on morning workouts, but not choose whether you're going to lift weights, go for a run, or head to a yoga class before you wake up that morning.
If you are someone who needs structure to succeed in life, adopt a more structured meal and exercise plan with the help of a professional and/or use a weight loss app which fits your personality. (Just remember to still forgive yourself the occasional slip up!)
If you question whether your efforts will ever work or need proof of benefits to be motivated to do anything, be sure to read and view (whether it's books, publications, or social media) lots of health-related info from trusted sources. Daily doses of intel and constant learning are your friend. Also, keep reminding yourself that small efforts add up over time to your goal result.
If you love to please others, working with a mentor or a professional you admire on your weight loss plan can help keep you on the bandwagon. (Some weight loss apps also incorporate accountability to others.) Another idea is taking up a volunteer activity that keeps you active, such as walking dogs at a local shelter.
Being on the healthy eating bandwagon doesn't mean being 100% perfect—90% is a better goal
You're more likely to succeed if you're enjoying life while pursuing health goals, which means you should allow for treating yourself. Remember it's how you eat over the long term that adds up. Many people do well with the 90-10 rule: make 90% of what you eat healthy, whole foods like fruits, veggies, lean proteins, and fiber-filled whole grains, and allow the other 10% to be whatever. This approach leaves room for a piece of birthday cake or pint of beer without it feeling like you've failed or fallen off the bandwagon.

We hope these tips have helped! If you could still use an extra hand or would like a medical partner in your weight loss journey, we'd be happy to help. We offer a variety of Rancho Cucamonga weight loss surgery options geared toward meeting your unique needs. Contact us today and together we'll get started on a unique treatment plan that's designed just for you.