8 Micro-Workouts to Stay Fit When You Travel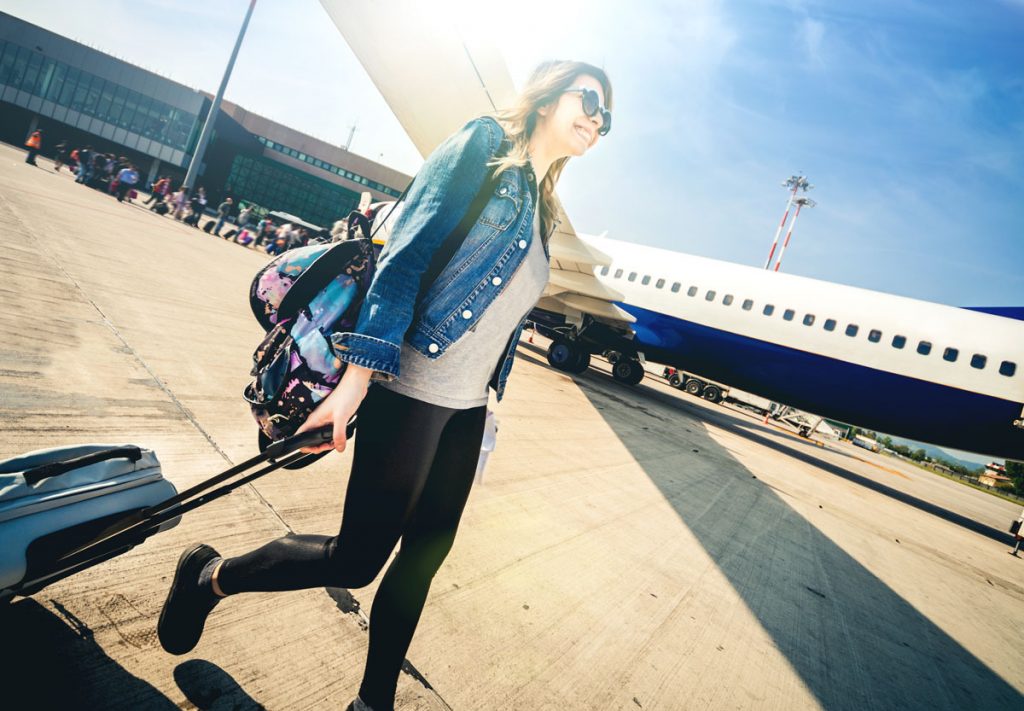 Travel has a way of derailing even the most committed fitness buff's routine: you're stuck sitting in a car or plane for hours on end, you can't get to your regular gym or workout space, and opting out of family time or skipping recreational fun to go run for an hour may not be an option. Not to mention the temptation of easy-to-grab junk food when you're on the road.
Our Rancho Cucamonga weight loss surgeons understand the challenges of staying consistent with exercise given life's many twists and turns—it's something we help our patients overcome after their procedures to help them keep the weight off. And when it comes to travel workouts, we've got a few favorite "micro-workouts" that take 15 minutes or less and don't require special equipment or much space. Check them out. Then, save a few on your phone or tablet to try while waiting at the airport terminal, in your hotel room, or even in the car!
Total Body Routines in 15 Minutes or Less
You're likely to have some downtime while you're out of town—perhaps a traffic jam, or you wake up an hour before everyone else in your travel party. Fill it with these great workouts.
The In-Your-Car Workout
Grab a tennis ball and try this list of exercises from Weight Watchers. While the article suggests a driver might do these moves when parked and waiting to pick up the kids, we also think they'd be great if you're going to be a passenger on a long road trip.
The Super Simple Bodyweight Workout
Involving only six different moves, this workout we found on LifeHacker.com checks off boxes for strength, agility, and cardio in just 15 minutes. The trick is to get through each round of the circuit as quickly as possible without sacrificing form.
10-Minute Options to Target Arms, Abs, Butt & More
These sampler workouts from SELF provide great ideas to work specific areas, such as the upper arms, core, hips and glutes. Each workout "card" lists specific moves you can do in 10 to 15 minutes, but there are no pictures, so you'll probably benefit most if you have some gym experience under your belt.
5 Minute Hotel-Room Friendly Workouts
Whether you're traveling for work or pleasure, a full agenda can make finding time to exercise tricky. You'll be surprised by how much you can accomplish in just 5 minutes of focused exercise. A few to try:
Standing "Flat Belly" Abdominal Workout
This routine from PopSugar Fitness is perfect for toning your abs when you can't or don't want to lie on the ground. The moves are easy to do and adaptable for any fitness level, and we love how this sneaks in a little cardio too. Just follow along to the 5 minute video.
"Quick Cardio" to Burn Calories & Rev Up Energy
High-intensity intervals are the new black! When performed correctly, short, intense bursts of activity followed by periods of rest can be just as beneficial as long, moderate slogs. We love this video from Women's Health, which involves just 5 moves in 5 minutes. Each woman in the video performs a different version of each move, so you can modify the routine to your fitness level. While you need no special equipment (just sneakers), it's best to find a smooth floor for this workout.
No-Equipment Lower Body Blasters
When you're pressed for time, look for exercises that incorporate multiple muscle groups, such as these 9 leg exercises from Self.com. The slides and bullet-point instructions show you how to perform each move correctly. Pick exercises and number of reps to fit into your allotted time slot—5 minutes is enough to complete each exercise a couple of times.
1 Minute, Do (Almost) Anywhere Moves
Even the most time-crunched traveler can find one minute in their day to move their body. Plus, studies show one minute of intense exercise can achieve measurable fitness gains.
Triathlete's "Monday Minute" Library
You don't have to be a triathlete to borrow from their training book. Triathlete's library of one-minute moves aim to improve strength and flexibility, and many can be done in tight spaces. Our top picks for travel include the eccentric calf raise, the glute-toning bridge, and this plank variation that works the core, shoulders, and upper arms—just grab a hard-shelled suitcase to sub in for the step:
Phys-ed Class Standbys in 1-Minute Chunks
Many of the moves you did in Junior High PE Class are excellent for revving your heart rate and making your muscles work. If you have just a few minutes to spare (enough for a quick warm-up plus 1 minute of intense exercise), go to one of these:
Jumping Jacks. Land softly, bending your knees to protect them. Add a squat in between for extra intensity.
Stair runs. Sprint up a flight or two of stairs as fast as you can for up to 10 seconds.
Pushups. Challenge yourself to see how many you can fit into a minute—then try to break your own record over the course of your trip.
Jump Rope. Don't be fooled—as a grown-up, jumping rope will wear you out. It's excellent cardio, plus helps build coordination.
Need help reaching your weight loss goals? Come see us!
When it comes to losing weight and keeping it off, exercise is only part of the equation. Our experienced weight loss surgeons at Surgical Arts of Inland Empire offer a variety of bariatric surgery and non-surgical weight loss treatments to help you lose weight, improve your health, and feel your very best. Call our office today at 909-579-3111 to schedule a free consultation.