Larger Lap Band a Perfect Solution for Some Patients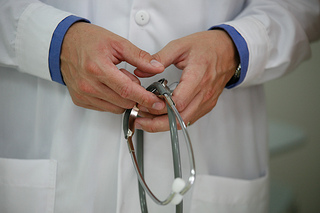 One of the qualities of the Lap-Band procedure that has made it so helpful for countless patients is its flexible adjustment and two distinct sizes. By providing a smaller and a larger Lap-Band option, patients of all types and weight situations may be treated effectively.
This innovative and trusted gastric banding system is the only one currently available that offers two distinct band sizes to meet the needs of each patient. According to the Lap Band website, the system also comes with two different sizes of access ports, allowing for complete customization for a patient's anatomy.
Two Lap Band Sizes to Fit Any Stomach
The Lap Band device is constructed with a simple, easy to adjust design that makes it flexible and removable. The main component is the adjustable silicon band, which comes in two sizes for precise fitting. Made of the toughest medical grade materials, the band itself is made up of several individual pre-curved sections that inflate and deflate simultaneously. The design of these sections allows for expansion and contraction over the long term, maximizing the results and minimizing risks.
The band is connected to the access port through a section of tough, flexible tubing. This tubing allows saline to travel from the access port to the band, inflating or deflating as necessary.
The access port is positioned just beneath the skin in a convenient yet unobtrusive location. This allows for easy addition or withdrawal of saline through the port with the use of a thin needle. By changing the amount of saline in the device, the level of food restriction is adjusted. Just as with the band itself, the access port is also available in two sizes, in order to best accommodate the many patient situations which can be treated with the Lap Band.
Photo by Alex E. Proimos on Flickr.