Lap Band for Diabetes Treatment in Low BMI Patients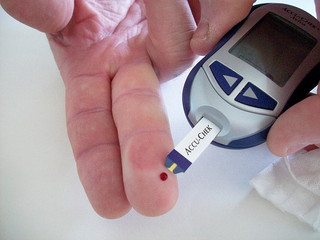 As more studies prove the effectiveness of the Lap Band procedure, new benefits have come to light, including the treatment of several weight-related diseases and conditions. One of the most significant problems that may be improved by a Lap Band procedure is type II diabetes.
Originally approved only for the very obese, the FDA has been opening the procedure to more and more people, by lowering the necessary BMI for those struggling with additional health conditions, which describes many of those interested in the Lap Band. Many new studies have shown the effectiveness of this treatment for diabetes, and the FDA has responded to that with making it easier for people to receive treatment.
New Research on Diabetes and Bariatric Surgery for Patients in California
A Stanford University study presented at the American Society for Metabolic & Bariatric Surgery Annual Meeting showed that all patients with type II diabetes and a BMI under 35 had complete remission of their disease after having bariatric surgery. Those with BMIs over 35 had a remission rate of 75%. The study followed 980 patients over the course of six years.
According to Dr. John Morton, one of the co-authors of the study, "This initial study suggests the sooner we can treat morbid obesity and obesity-related conditions, the greater the chances the patient will have better results without any differences in complications. The study raises the question as to whether early referral may lead to better outcomes."
The current Lap Band standards state that patients with a BMI of 30 or greater may have the procedure if they suffer from diabetes or another weight-related condition. This is one of the greatest benefits of the Lap Band procedures, as it is currently the only bariatric surgery that is approved for patients in this weight bracket.
Photo by AlishaV on Flickr.