Is Weight Stigma Keeping You Away from the Doctor? What You Can Do to Get the Care You Need.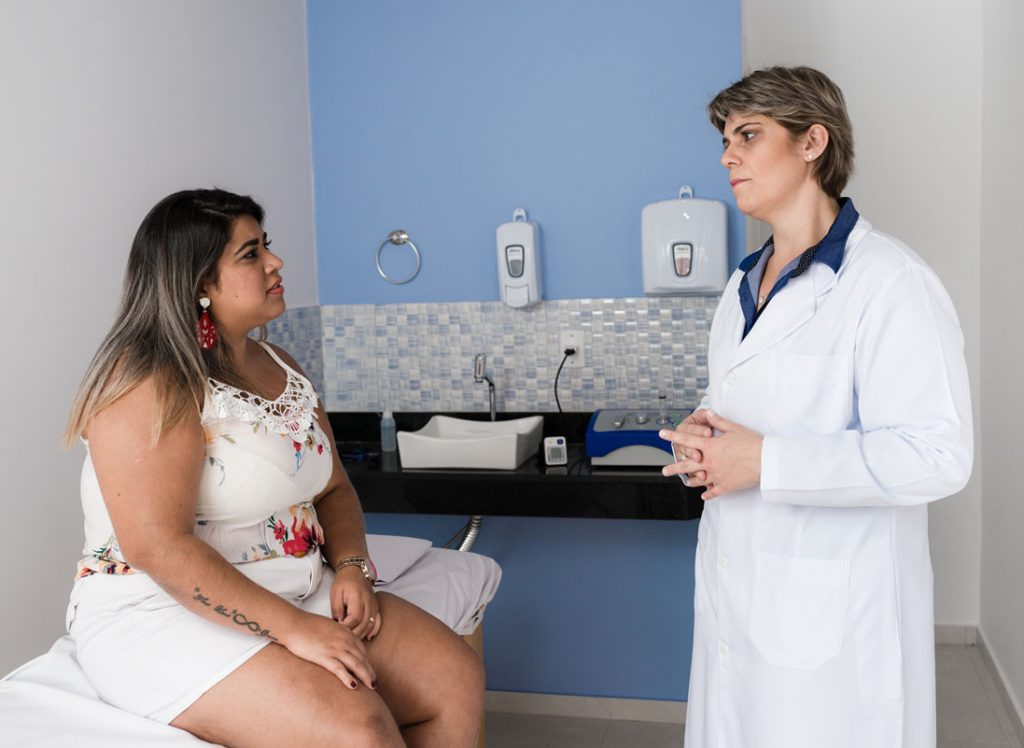 Few people love going to the doctor. But for overweight patients, the discomfort can go beyond donning a paper gown or getting a shot.
Increasingly, larger men and women have been speaking out about their experiences with weight stigma by medical professionals, many of which have been bad enough to keep them from seeking necessary healthcare for years. This was the case for the anonymous blogger who goes only by "Your Fat Friend." She recently relayed her personal accounts of fat shaming at the doctor's office in SELF, and as medical providers ourselves, we were both moved and disturbed by her story.
Unfortunately, data shows that medical weight stigma is real
In addition to sharing details of her own encounters with doctors who told her to "just lose weight" rather than providing a thorough evaluation and diagnosis, Your Fat Friend cites several studies that show prevalent weight bias among nurses, medical students, and practicing doctors. The ramifications of this bias are potentially harmful to patients: doctors are less likely to spend adequate time with significantly overweight patients—and less likely to search for underlying causes of health problems.
Whether or not you have experienced medical weight stigma, we encourage you to read the story. It is well-researched and offers good advice for how we as doctors, patients, and society at large can start to chip away at weight bias in addition to raising awareness of the issue.
Getting the care you need
Given a biased doctor could miss an underlying health problem, it's absolutely critical that you stand firm about health concerns and make sure you get proper care. After all, no one knows your body better than you—and everyone deserves compassionate care.
We understand this is easier said than done, especially if you've suffered through weight bias in the past. However, your health and happiness are too important. If you've had issues with a physician or their staff members, here are some ideas for taking action:
Share Obesity Action Coalition (OAC) guidelines for healthcare providers with the practice. (The OAC also offers guidelines for employers at the same link.)
Write to the practice so they can be aware of your experience; if your provider is part of a healthcare organization or a hospital, contact upper level management.
Switch to another provider who will listen and help you identify what you need to achieve optimal health.
Alert your health insurance provider if the doctor/practice is on the list of preferred providers for your health plan.
Report your experience through the OAC's weight bias reporting form.
We hope you find these ideas helpful in confronting weight bias. You can stand proud knowing you are raising awareness and helping others.
Our Rancho Cucamonga weight loss surgeons have helped patients who have had similar experiences to those Your Fat Friend writes about, and we are honored that our patients tell us they feel safe, respected, and listened to while in our care.
While our specialty is helping patients with weight loss, we understand that this is only part of your journey to better health, and will personalize care to fit your goals. If you are ready to talk to a caring, compassionate doctor and team, or need primary care recommendations in Rancho Cucamonga, please call us at 909-579-3111. We'll be happy to refer you to understanding doctors in our area or, should you want weight loss support or surgical options, schedule a free consultation.