Is Testosterone Therapy an Effective Alternative to Weight Loss Surgery?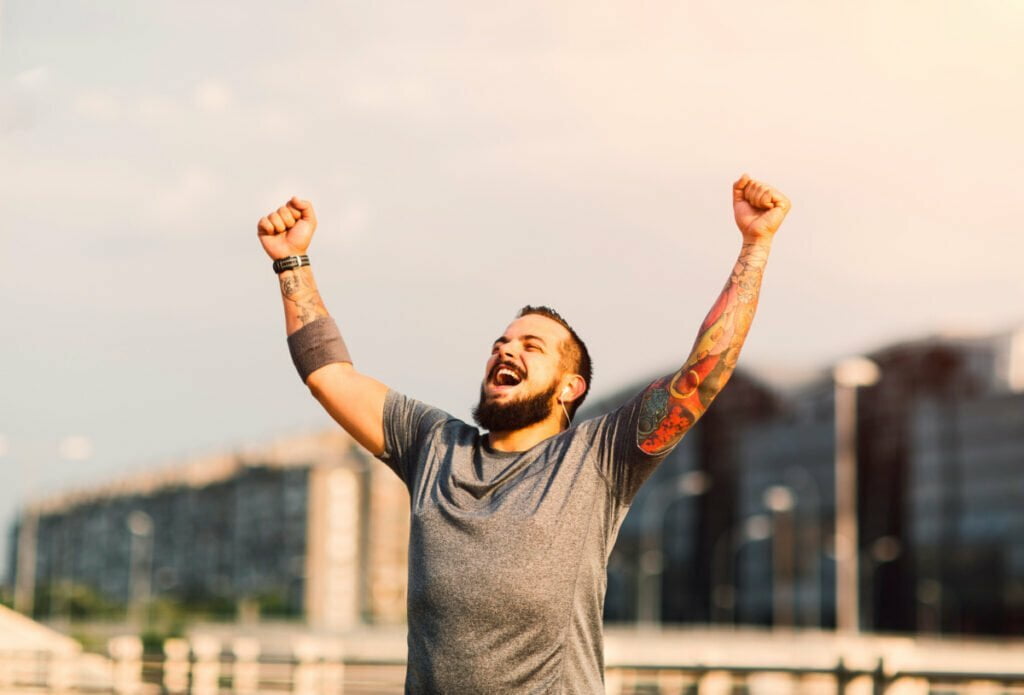 A recent study published in the Current Opinion in Endocrinology, Diabetes, and Obesity journal reveals that testosterone injections may be effective in treating obesity in men—but is it a viable alternative to weight loss surgery? To answer this question, we reviewed the study's 11 years of data, plus additional literature on the science behind weight loss and testosterone.
The rundown:
Testosterone therapy is a promising solution for weight loss for certain patients.
Testosterone therapy has some serious risks to consider, and more information is needed.
Testosterone therapy may not help women lose weight.
Testosterone therapy may not be appropriate for men with normal testosterone levels.
Weight loss surgery is a proven solution for reducing body fat and the risk of heart disease, stroke, and type 2 diabetes.
How does testosterone affect weight loss?
First, it's necessary to understand that the men in this study weren't just obese—they also suffered from hypogonadism, a testosterone deficiency. This is unsurprising considering that low testosterone is a major predictor of weight gain; testosterone helps your body burn fat, and when your body doesn't produce enough of it, your metabolism slows down. This happens naturally as both men and women age, but significant drops in testosterone can cause massive weight gain and can even lead to obesity. Similarly, weight gain often results in lower testosterone levels.
Is testosterone therapy effective for weight loss?
According to the Endocrinology study, long-term testosterone therapy reduced body weight in a group of obese male participants by an average of 20%. The study found that testosterone therapy also:
Reduced waist circumference by an average of 5 inches.
Reduced body mass index (BMI) by an average of 7.6 points.
Reduced visceral fat (the fat around your internal organs).
Additionally, no one in the treatment group had a heart attack or developed type 2 diabetes. These are undoubtedly exciting results, but there are a few important questions to ask before fully embracing testosterone therapy for weight loss. First, is testosterone therapy for weight loss a good option for all men?
Testosterone therapy may only be beneficial for some men
Like many other weight loss treatments, testosterone therapy is only suitable for some patients. While we mentioned that it is common for men suffering from obesity to have a testosterone deficiency, this is not the case with all obese men—and testosterone therapy could be dangerous for men with normal or elevated testosterone levels. The study states that further research will be needed to determine if this is an effective weight loss solution for men with normal testosterone levels, and we agree.
What are the risks of using testosterone therapy for weight loss?
The study suggests that testosterone therapy may have fewer risks than weight loss surgery (clinically referred to as bariatric surgery), but after reviewing the evidence, we believe this is a premature statement, and it would only apply to certain patients. According to Dr. Carl Pallais, an endocrinologist and assistant professor of medicine at Harvard Medical School, "Because of the marketing, men have been flooded with information about the potential benefit of fixing low testosterone, but not with the potential costs."
What are these potential costs? Some experts have cautioned that testosterone therapy may cause acne, prostate cancer, heart attack, and even death. Other side effects may include water retention (edema) and the blood disorder erythrocytosis. Finally, too much testosterone can cause your body to actually start producing estrogen, which can increase a man's risk of developing gynecomastia (enlarged breasts), among other issues.
Can testosterone therapy for weight loss benefit women?
According to Dr. Jan Shifren, associate professor of obstetrics, gynecology, and reproductive biology at Harvard Medical School, it is not proven that testosterone therapy is safe long-term in women. In fact, testosterone therapy may be dangerous for women; a study published by the Obesity Society found that testosterone is a strong predictor of visceral fat development in menopausal women, and is therefore associated with higher cardiovascular risk in this demographic.
Weight loss surgery is a proven solution
While testosterone therapy is a newer weight loss treatment and is still undergoing extensive review, weight loss surgery is a time-tested way for men and women who are significantly overweight to reduce their body fat and risk of heart disease, stroke, and type 2 diabetes. Furthermore, bariatric surgery is considered to be more effective than non-surgical treatments for weight loss and type 2 diabetes in obese patients. Consider the results from these studies:
Want to learn more about the benefits of weight loss surgery? Read our past blog.
Is weight loss surgery right for me?
For people who are 50 to 100 or more pounds overweight and have a BMI over 35, weight loss surgery can be a safe and effective solution. Weight loss surgery can help adults of all ages, but it may be more beneficial for younger patients, as their higher metabolisms make it easier for them to keep weight off after surgery.
It's important to remember that weight loss surgery on its own is not a long-term solution to maintaining a healthy weight and BMI—rather, surgery prepares you for a healthy lifestyle by bringing your body to a healthy weight and size.
Weight loss surgery in Rancho Cucamonga
Weight gain can be embarrassing, uncomfortable, and harmful to your health, but there is a solution. From gastric bypass to LAP banding, explore your weight loss surgery options in Rancho Cucamonga and the Inland Empire today at Inland Weight Loss Surgery. Our expert weight loss surgical staff are here to answer all of your questions and help you choose your ideal procedure. Contact us online or by calling (909) 579-3111.