Study Shows Major Improvements in Social Life After Bariatric Surgery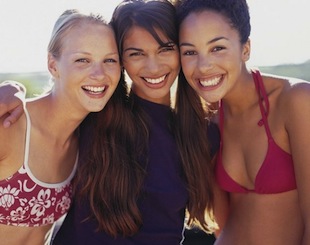 New research from Arizona State University suggests that the benefits for bariatric surgery patients do not end with increased health. The majority of patients studied showed improvements in their quality of life, attitude and social lives as a result of their bariatric surgery and resulting weight loss.
As reported in Science Codex, this study included data from over 200 bariatric surgical patients, with weight losses averaging 80 pounds but reaching all the way up to 260 pounds, a result that is not typical but certainly achievable by those with more weight to lose. This sampling was believed to be a fairly accurate representation of the more than 220,000 people who undergo bariatric surgeries such as Lap-Band every year in the United States.
Lap-Band Surgery Improves Social Life, Work Life, Self Esteem and Family Life
These findings were in addition to the many known medical benefits of bariatric surgery and weight loss, which include treatment of diabetes, decreased chance of heart disease, lowered cholesterol and diminished or cured obstructive sleep apnea. Weight loss has also been linked to lower incidences of cancer. The study shows valuable information about the personal, social and emotional results of successful bariatric surgeries such as Lap-Band.
"This provides evidence that overcoming the stigma of being overweight, as reflected by negative reactions of others, can lead to greater satisfaction among relationships with family and friends, and in social life in general," said one of the co-authors of the ASU paper, Doris A. Palmer.
The study also probed the motivations of bariatric surgery patients. In addition to the expected motivations such as improving health conditions and overall health, there were highly personal motivations mentioned, including improving self esteem and boosting appearance. Various social motivations were also discussed, including increased ability to be physically active, playing with children or friends, and escaping the cultural stigmas about those that are overweight.