Lap Band May Treat Erectile Dysfunction and Other Sexual Difficulties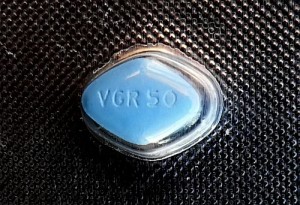 Recent studies show that weight loss may significantly improve one's sex life, improving various types of sexual dysfunction, including erectile dysfunction, loss of libido, and trouble achieving orgasm in both male and female patients.
Those struggling with these issues who currently rely on pharmaceutical or medical methods may be able to discontinue these techniques following their Lap Band procedure. This information was recently discussed in detail in a press release through PRWeb, which covered material from several studies and professional opinions.
Significant Weight Loss May Greatly Improve Sexual Experience
According to Dr. Shahram Salimitari, "Sexual dysfunction is one of the numerous, potentially reversible conditions which is positively impacted through weight loss. Obese men are at risk for erectile dysfunction for a number of reasons, usually stemming from the other health complications they have affecting their sexual ability, such as lower testosterone levels or plaque in the arteries preventing an erection."
The press release discusses two clinical studies pertaining to both men and women's sexual health. A 2011 Australian study showed that men who lost 5-10% of their body weight in two months reported decreased erectile dysfunction and increased libido.
Two-thirds of the obese women who took part in a study through the American Society for Metabolic and Bariatric Surgery reported that they experienced sexual dysfunction. Six months after bariatric surgeries such as Lap Band, these women had lost an average of 42 percent of their excess weight, and two-thirds of them reported complete resolution of their sexual difficulties.
This was measured clinically through marked improvements in their Female Sexual Function Index, a metric that details orgasm, arousal, desire, lubrication, pain and overall satisfaction. These areas are only likely to improve in the long term, as body weight continues to lower and self-confidence continues to increase.
Photo by Felixe on Flickr.