Lap Band May Help to Increase Fertility for Female Patients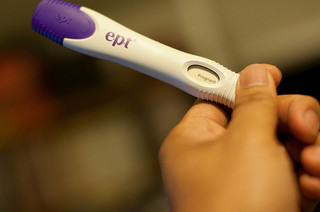 For some people, trying to conceive can be an unexpected challenge, and improving your chances of conception can become very important. As obesity has long been known to decrease female fertility, having a Lap Band procedure may have a dramatic impact on chances of conception.
One of the biggest advantages of the Lap Band procedure over other bariatric surgeries is its flexibility and reversibility. For those patients who are trying to become pregnant, their Lap Band may be adjusted after conception to ensure the proper amount of nutrients for themselves and the baby. Following the birth of their child, the Lap Band can be restored to its previous position to help continue the process of weight loss.
Choosing Lap Band to Improve Likelihood of Pregnancy
In a recent press release on PRWeb, Dr. Shahram Salimitari discusses some of the difficulties overweight women face after conception: "Obese women face a host of problems during pregnancy such as gestational diabetes, preeclampsia, and difficulty performing sonograms because of excess tissue obscuring the fetus. When the baby is too large to fit through the vaginal canal, something that frequently happens with obese women, Caesarean-sections are required."
According to the Centers for Disease Control and Prevention, about one in five American women is obese. This is a significant problem for fertility specialists and obstetricians, who work to ensure that both mother and baby are as healthy as possible throughout the pregnancy.
Another advantage of the Lap Band procedure is its practical use for women hoping to lose persistent post-baby weight. This can be accomplished though the reversible addition of the Lap band device, which can then easily be adjusted to accommodate future pregnancies, unlike other procedures which are less easily adjustable.
Women with a Lap Band who become pregnant will work closely with their obstetrician and weight loss surgeon to ensure the healthiest possible situation for both mother and baby.
Photo by BrownGuacamole on Flickr.