AMA Upgrades Obesity Classification from 'Condition' to 'Disease'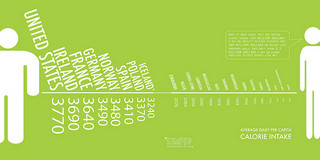 The American Medical Association (AMA) has recently changed its stance on obesity, upgrading it to official "disease" status, meaning that doctors and insurers will now have a greater incentive to deal with it effectively. Patients will now also have a stronger reason to take their condition seriously using more advanced treatments, such as bariatric surgery.
As reported in The New York Times, this new designation may have wide-reaching effects throughout the medical world, as people at all levels of the profession change the way they think about obesity and its treatment. This may be good news for those struggling with obesity, as it could lead to more advanced treatments, programs and incentives.
Awareness of Obesity Risks Increasing
Obesity is one of the most costly conditions in modern healthcare, with Americans spending more then $150 billion each year in treatment for obesity-related disorders. In addition, it is estimated that obesity may contribute to more than 300,000 early American deaths per year. Soon half (rather than the current one-third) of the United States population may be obese, should current trends continue.
Some of the most serious conditions associated with obesity include:
Heart disease

Stroke

High cholesterol

High blood pressure

Type II diabetes

Joint pain

Breathing problems

Cancer
Though there are general guidelines for determining obesity, these standards may vary for each person. Common standards include a Body Mass Index of greater than 30, a waistline for men that is larger than 40 inches, or a waistline for women that is greater than 35 inches.
For those patients concerned with a recent or long-term classification of obesity, bariatric surgeries such as the Lap Band procedure may prove to be an excellent treatment option. Many of the conditions which are often associated with obesity may be reversed by successful Lap Band procedures and the resulting weight loss, greatly improving the quality of life.