New Study Shows Lap Band Effective for Wider Range of Patients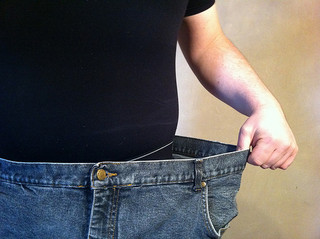 A new study published in the journal Obesity shows that more patients may benefit from a Lap Band procedure than are currently eligible to receive one due to their insurance restrictions. This is good news for those struggling with moderate obesity and other obesity-related medical problems.
In a recent U.S. News & World Report article about this research, the results were shown to be extremely effective for patients with a BMI as low as 30. As the current guidelines of many insurance providers limit the procedure to those with a BMI of 35 or 40 and above, this research may be critical in lowering the BMI threshold to 30, ensuring that a wider group of patients has access to the results.
Lower BMI Limits Could Lead to a Greater Number of Patients
Dr. Robert Michaelson, one of the study authors, was quoted as saying that he believes, "the results of this study convinced the FDA that early intervention in the continuum of obesity is the right thing to do: Treat before people go on to develop serious conditions [related to] obesity."
The study found that 85% of the lower-BMI patients lost more than 30% of their total body weight, with 66% of them no longer qualifying as obese. In addition, the average patient lost 65% of their excess body weight, and was able to maintain the results for two years. This weight loss also contributed to a significant decrease in obesity-related conditions.
Regarding the future of the Lap Band device in America, Dr. Michaelson stated that, "the next step is to get the private insurers and Medicare, who continue to rely on guidelines established in 1991, to review the incontrovertible literature, take down the barriers to the necessary treatment for this disease, and offer the hope of a cure to 27 million Americans."
Photo by potamos.photography on Flickr.