Study Shows Lap Band Surgery Treats Metabolic Syndrome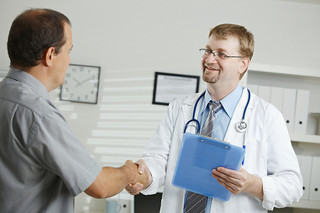 New research conducted at New York School of Medicine shows that the Lap Band procedure displays long term effectiveness at treating the components of metabolic syndrome.
These findings, published by Medscape Medical News, showed that most patients in the study who started with a diagnosis of metabolic syndrome no longer fit the criteria after a Lap Band procedure. This was noted one year after the surgery date, and reconfirmed five years later, showing that the results were generally long-term and consistent.
Metabolic Syndrome a Rising Global Threat
As a collection of symptoms, and not an independent disease onto itself, the metabolic syndrome has many different definitions, set forth by many different health organizations. However, in general, it can be defined as a combination of high blood pressure, diabetes, obesity, and high blood triglycerides with low LDL cholesterol. In addition, there are many other lab values that may be measured to contribute to this diagnosis.
According to the official report, "Laparoscopic gastric banding produces significant weight loss and resolution of metabolic syndrome by improvement in multiple diagnostic criteria and reduces use of hyperglycemic and antihypertensive agents. These changes persist over 5 years following surgery." This is excellent news for those struggling with any of these individual issues, or who have been diagnosed with metabolic syndrome already.
Lap Band and other bariatric surgery procedures have already been repeatedly shown to improve or cure many of these obesity-related conditions individually, but this research is an important step towards showing the effect that Lap Band can have on the metabolic syndrome as a whole. Some of the these diseases that bariatric surgery and its resultant weight loss have been shown to cure or improve include: diabetes, sleep apnea, hypertension, cancer, and high triglycerides/low HDL cholesterol.
Photo by hang_in_there on Flickr.