Husband and Wife Lose Weight Together With Lap-Band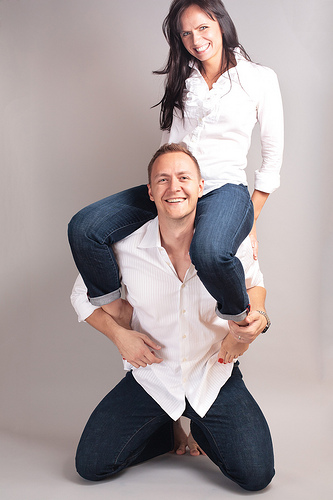 According to a recent article in the Tribune-Democrat, a husband and wife have lost almost 100 pounds together after deciding to both have the Lap Band procedure. This impressive weight loss has taken the Pennsylvania couple just five months.
Matt Horton and his wife Julie, both in their early thirties, said they were inspired to action by Rex Ryan's success. "I was watching 'Sports Center' and (New York) Jets Coach Rex Ryan came on," he states. "He had lost 100 pounds. He had Lap- Band surgery. I called her in. We couldn't believe how much weight he had lost."
Inspired By Rex Ryan, Couple Loses Almost 100 Pounds
The Hortons said that they wanted to lose the weight as examples for their young children, who are just one and three. They weighed their various bariatric surgery options, and finally decided on the Lap Band procedure due to its limited invasiveness. "It's the least invasive. We wanted the minimal surgery we could get."
Well on their way to their individual goals of 100 pounds each, Matt has lost 50 pounds so far, and his wife Julie has lost 35. The weight loss has had a big impact on their quality of life, as well as their medical health. As is common in situations of drastic weight loss, many associated symptoms and disorders which have been connected to obesity were improved.
"I had sleep apnea, Type 2 diabetes, high blood pressure and I took a stomach pill every day," said Matt. "I am off all medication except a blood pressure pill. I think another 15 pounds and they will take another look at that." According to Julie, "Our energy level has changed. I think we are happier and healthier."
Photo by needoptic on Flickr.