Get a Head Start on New Year's Weight Loss Goals with Lap Band Surgery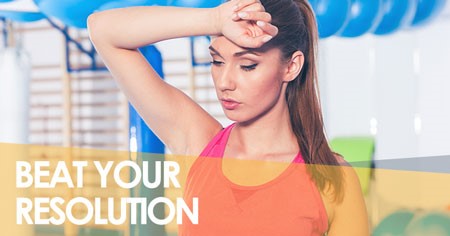 The year is coming to an end and if you still haven't achieved the weight loss goals you set at the beginning of the year, give yourself a chance to get a head start for the upcoming year. Lap Band surgery may be the most effective way for you to lose that excess weight and adopt some healthier lifestyle habits. The procedure has helped many obese patients work off extra weight when traditional methods like diet and exercise have failed. You can finally lose those extra pounds — and keep them off for the long-term — with this innovative medical weight loss procedure.
Losing the Weight with Lap Band Surgery in Rancho Cucamonga
Lap Band surgery involves wrapping a silicone tube around the upper part of the stomach so that you simply cannot eat a lot of food in one sitting. The tube also suppresses hunger so you are less likely to eat more than you need at any given time. As you start to eat less and find it easier to live on smaller amounts of food, you will begin to shed the extra weight fairly consistently.
Lap Band surgery is also known as laparoscopic bariatric surgery and adjustable gastric band surgery. It is an adjustable weight loss procedure — your surgeon can tighten or loosen the band if you need to increase or decrease your food intake during the treatment period — and you will enjoy consistent results. The procedure will require you to make some significant changes to your eating habits and this will feel more natural as the weeks and months go by. Getting started with this lifestyle change now means you could start shedding the weight before the new year unfolds.
Weight Loss Success in the New Year
If you're tired of making New Year's weight loss resolutions that never stick and are ready for a big change this year, consider undergoing Lap Band surgery in Rancho Cucamonga now to jump start the process. Most patients need about a week of recovery time after bariatric surgery and can resume exercise about six weeks after their procedure. Undergoing weight loss surgery now means you could put yourself in a position to shed weight fast come New Year's.
Schedule your Lap Band consultation with Dr. Haiavy today!