Bariatric Surgery Preparation Tips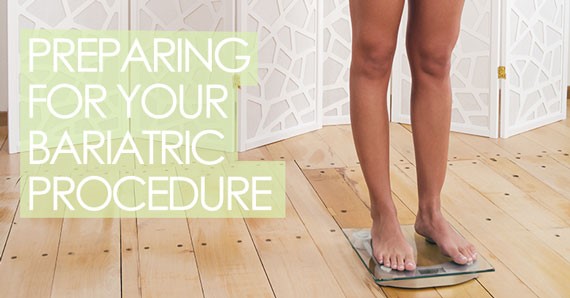 Undergoing weight loss surgery is a big decision and it is important to make sure you are ready to make some major lifestyle changes that will support your weight loss goals after the procedure. Even though the surgery itself may not involve a lot of downtime, you will need to make some changes to your schedule and learn how to eat differently post-procedure. Knowing what to expect can make this major life transition much more manageable.
Here are some essential bariatric surgery preparation tips:
1. Educate yourself about the procedure.
Whether you come in to visit with us to learn more about your options or do some online research about lap band surgery, gastric bypass surgery, and other weight loss procedures, take some time to learn what the procedure entails.
2. Make diet modifications before surgery.
One of the easiest ways to transition into your new lifestyle after weight loss surgery is by making dietary changes a few weeks before your procedure. You don't have to go on a drastic calorie-cutting diet, but you do want to make sure you are eating wholesome and nutritious foods throughout the day. Focus on eating more protein, fresh fruits and vegetables, and low-sugar foods to get yourself on a healthy track.
3. Start exercising more frequently.
Getting yourself on a regular exercise schedule can make it easier to transition into your new lifestyle after bariatric surgery. You can start with something as simple as walking, or can try to start with a weight training routine.
4. Drink more water.
Drinking enough water is essential for good health and even more important before you undergo any type of surgery. Adopt a habit of drinking more water throughout the day so you are always hydrated. Dehydration can wear you down and also affect your rate of weight loss. You will need to be well hydrated before your procedure and make a conscious effort to drink more water during the weight loss phase.
5. Check in with your insurance company.
Some insurance plans will offer full or partial coverage for weight loss surgery so make sure you are maximizing all available insurance benefits. Give us a call to find out whether your insurance plan will take care of some of the costs of your bariatric surgery procedure.
Need more tips to prepare for weight loss surgery? Schedule your bariatric surgery consultation with Dr. Haiavy today.