Diabetes Risk May Be Lowered By Even Slight Weight Loss in Obese Teens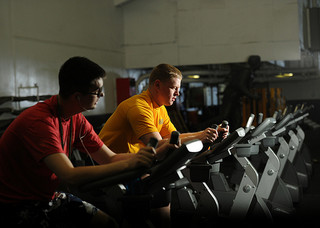 A recent report from HealthDay News shows that even slight decreases in weight may make a significant impact in reducing teenage diabetes. By lowering their body mass index (BMI) by even 8%, teenagers were able to greatly increase their sensitivity to insulin, a crucial aspect of diabetes.
These findings come from a new study, which was organized at the Diabetes Center for Children in the Children's Hospital of Philadelphia. One of the co-authors included Dr. Lorraine Levitt Katz, a pediatric endocrinologist. The study was published in the May issue of the Journal of Pediatrics.
Small Decrease in BMI Could Cause Big Increase in Livelong Health
According to Dr. Katz, "This threshold effect that occurs at 8 percent suggests that obese adolescents don't need to lose enormous amounts of weight to achieve improvements." This is good news for those who have felt overwhelmed by weight loss, feeling that they have so much to lose, when in fact only a few pounds cold make all the difference.
The Philadelphia study included 113 teenagers with ages ranging from 13 to 17. These kids had an average BMI of 37.1, putting them well within the range of "severely obese," which spans 35 to 40. Most bariatric surgeries are performed on patients with a BMI over 40, but some, like the Lap Band procedure, are performed on those with a BMI of 35 or even less in some cases.
As a part of the study, the teenagers were enrolled in a weight-loss program that included education, group counseling and role models. Dr. Katz reports that, "The improvements in insulin sensitivity occurred after four months of participating in a lifestyle-modification program." However, these results could be achieved by teenagers not enrolled in an official weight loss program. Further research is needed to see how these results can be applied to older patients.
Photo by Official US Navy Imagery on Flickr.