Choosing Lap Band Over Gastric Bypass Procedures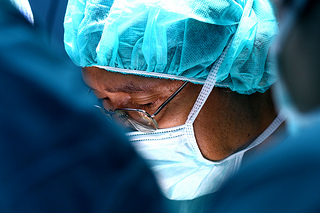 Choosing between bariatric surgery options may be particularly difficult for some patients, as both procedures may provide significant patient benefits. Since the relatively recent development of the lap band procedure, more and more patients are now choosing lap band over gastric bypass and other surgical options.
Many patients have actually had their lap band placed over an existing but not satisfactory gastric bypass procedure. As each case is different, working closely with your bariatric surgeon is important to make the best decision. Your surgeon will have insight into the various benefits and properties of each procedure, and can help you determine which option makes the most sense for your situation.
Having a Lap Band Placed Over Gastric Bypass
The extraordinary flexibility of the Lap Band procedure is one of the main reasons that it is recommended for so many patients in a variety of situations. Its ability to be easily adjusted and even removed makes it an excellent option for the complicated treatment and management of weight issues.
There are a number of reasons why a gastric bypass procedure may not be successful. These may have to do with the procedure itself, the way a patient's body responds, and difficulties with maintaining a proper diet. In many of these cases, using a Lap Band may help enhance the results. With hundreds of thousands of people having gastric bypass every year, more and more dissatisfied gastric bypass patients are looking to Lap Band for the next stage in their weight loss journey.
Since the Lap Band can by applied directly over an existing gastric bypass, this option is particularly useful for these patients. In many cases, the Lap Band procedure may be done laproscopically in a minimally invasive manner, even if the original gastric bypass was done with a traditional open incision.
Photo by phalinn on Flickr.