World's Fattest Man Loses 630 Pounds Following Surgery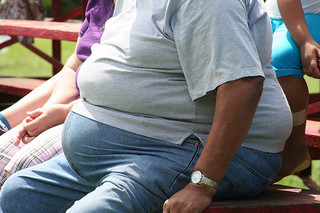 At over 980 pounds, Paul Mason was once known as the world's fattest man. That has all changed since his bariatric surgery three years ago, following which he has lost over 630 pounds.
According to ABC's Good Morning America, Mason is now weighing in at 350 pounds, but struggles mightily with the excess skin he has remaining from his previous size. Experts estimate that this skin could weigh as much as 75 pounds.
World's Fattest Man Hoping for Skin Removal Surgery
Mason's extra skin is primarily concentrated around his abdomen, and because of this he needs a wheelchair to get around, as the excess skin hampers his ability to walk. According to one expert, Dr. Jeff Kenkel of Dallas, Texas, "That much skin would affect his joints and his balance. If the apron of skin around his abdomen hangs below his knees, it would get in the way."
Struggles with excess skin may be a part of bariatric surgery recovery for some patients, but the extreme nature of Mason's case makes this a more significant procedure. For the average patient who loses 50-100 pounds, this excess skin may naturally return to a firmer state without surgery. In cases where it does not, patients are often able to address issues of excess skin with a simpler, less involved procedure than Mason's will be.
According to British healthcare laws, the governmental healthcare plan will pay for Mason's skin removal after he has maintained a stable weight for two years. US patients looking to have similar surgeries must follow their doctor's recommendations on this matter.
For many, the removal of any excess skin, a process that is referred to as 'body contouring', can be the final step in a journey to take control of their weight. More and more people are turning to bariatric surgeries such as lap-band to reach these goals.
Photo by Tobyotter on Flickr.