Severe Obesity Increasing Faster than Moderate Obesity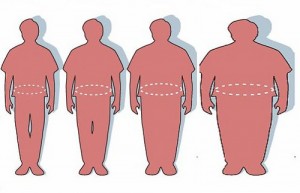 A recent study from Reuters shows that the number of severely obese Americans is increasing at a faster rate than other demographics, including moderately obese Americans. According to that study, the number of people in the United States who are more than 100 pounds overweight has increased by more than 70% in recent years.
This study, which was reported in a press release by the Sacramento Bee, discussed the changes in the overweight population over the years, as well as the changes in treatment methods for the severely obese, particularly bariatric surgery. In the last few years, the effectiveness of weight-control surgeries such as Lap-Band have continued to be shown with more support.
Weight Control Surgeries Becoming More Effective, Study Finds
Another study mentioned by the article was done in Ohio, at the Cleveland Clinic, where many different studies were combined to form a meta-study. This allowed researchers to work with data from over 20,000 patients, allowing them to make significant insights and discoveries relating to the benefits of bariatric surgeries. One clear connection was the relationship between reduction in weight after surgery and reductions in the patient's risk for heart disease.
Improvement in the chances of heart disease is just one of the many potential benefits of bariatric surgery, which could include a number of other health improvements, according to recent reports. Other positive treatment outcomes could include improvement or complete cure of diabetes, improvement of sleep apnea symptoms, and even the prevention of certain types of cancer. Improved health following weight control surgeries such as Lap Band has also been shown to contribute to improved mood, decreased depression and better overall physical health.
As bariatric surgery becomes more advanced and more safe with an ever-decreasing number of potential side effects or negative outcomes, more and more patients are likely to choose options such as Lap-Band. This will only increase as more of the population becomes severely obese.
Photo by Mike Licht, NotionsCapital.com on Flickr.