New App for Planning Your Weight Loss Surgery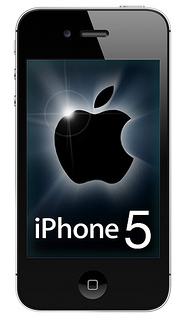 Students and professors at Bucknell University have designed a new app that may be useful for those trying to plan their weight loss surgeries. Known as "Get-2-Goal," this app focuses on providing prospective and current bariatric surgery patients with relevant data regarding their expected outcomes and timelines.
Patients considering Lap Band and other procedures like gastric bypass can see their expected weight loss, recovery timeline and receive helpful accountability. According to Dr. Christopher Sill, one of the collaborators on the project, "Accountability is one of the most important factors of weight loss maintenance versus recidivism after gastric bypass. Whether it's going back to their surgeons, getting weighed each week or going to support groups, we know accountability is vital to long-term success."
Bucknell University App for Prospective/Current Lap Band Patients
This informative app is designed for the hundreds of thousands of patients in America who choose bariatric surgery successfully to try to lose weight. After putting in some simple vital information such as height, weight and age, the app can help patients to:
Predict expected possible weight loss

Track their progress after surgery

Help determine their qualifications for surgery

Provide information about the procedures

Give patients accountability easily
Currently available via iTunes as a free download, this app was produced in conjunction with the Geisinger Obesity Institute. The students that worked on its production were highly commended by their supporting faculty as a result of the success.
"Elaina and Yushan exceeded all of my expectations," said their adviser, Dr. Sill. "The fact that this came to fruition in 12 weeks is, in my mind, an amazing feat. They should be very proud. And from a clinical standpoint, I think it's going to be very, very helpful for patients who have either had bariatric surgery, or are considering it."