Lap Band Procedure May Greatly Benefit Seniors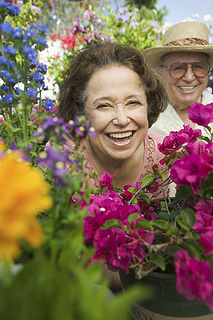 Americans are living longer and longer, and one of the great benefits of this is a more active retirement. Yet many of these seniors are limited in their activities due to obesity and the health problems related to this condition. Undergoing a Lap-Band procedure may allow these seniors to have the lifestyle they have been dreaming of with a decreased need for healthcare over their increased lifetime.
A 2012 National Institutes of Health showed that 38% of American senior citizens are currently obese, and this number is rising along with increased lifespans. One result of this national healthcare problem has been increased coverage of bariatric procedures by insurance, and health initiatives that encourage and help support those who do choose bariatric surgery.
Medicare Covers Lap-Band for Qualifying Patients
A recent press release by PRWeb discusses this problem in detail, exploring the great need by American seniors for some sort of intervention. More and more senior patients are finding success with bariatric procedures, including Lap Band, partially as a result of this increased coverage by Medicare and other insurance programs.
Other health conditions that may be treated as a result of Lap-Band and the resulting weight loss are diabetes, heart disease, sleep apnea and joint pain. For most patients who are significantly obese, the many benefits of undergoing this procedure will make a Lap Band procedure worthwhile.
A popular misconception about Lap Band procedures and other bariatric surgeries is that they cannot be performed on elderly patients. This is not the case, as the Lap Band may be performed for patients of almost any age, and rather are evaluated on a case by case basis.
Being recommended for a Lap Band procedure is based on a wide range of specific qualifications, and will be done on an individual level to make sure that each patient gets the best possible care for their situation.
Photo by moodboardphotography on Flickr.