Arthritis and Joint Pain Improved with Lap Band Procedure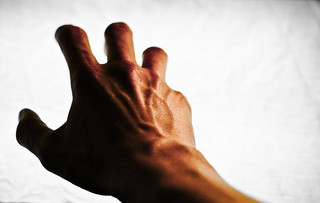 Two-thirds of obese patients in the United States suffer from some type of joint pain or arthritis, and these patients may be able to experience significant improvement following a Lap Band procedure. The benefits of this procedure are derived from massive reduction of weight and the lessening of pressure on the joints.
This information comes from a survey conducted by the Agency for Healthcare Research and Quality (AHRQ), and was publicized through a press release on PRWeb. Both osteoarthritis and rheumatoid arthritis were found to be more common in obese patients. This relationship is dependent on severity, as 58% of obese patients suffer from joint pain, but this increases to 69% for very obese patients.
Successful Lap Band and Weight Loss Improves Mobility and Joint Comfort
"Weight loss achieved through surgery can put an end to the strain on a patient's joints which has led them to rely on pain medication, assistance for mobility, and sometimes failed joint replacement surgeries," says weight loss surgeon Dr. Hooman Shabatian.
Even moderate weight loss can have a surprising effect on these conditions. A previous study by Boston University showed that female patients who lost just 11 pounds were 50% less likely to develop osteoarthritis. Mortality rates were also cut by 50%, a startling number for such a seemingly small weight change.
According to the AHRQ study, the average Lap-Band patient was able to lose about 62% of their excess weight in just 18 months. These effects are felt in ripples throughout the body, as pressure is taken off the joints due to the decreased overall load that must be borne. These joints, now freed of their burden, are able to heal more regularly, and over time can become healthy once more. This allows patients to achieve a more regular movement schedule, which contributes to better overall health and increased weight loss.
Photo by Der_Krampus on Flickr.