Know Where to Splurge or Save with these Healthy Eating Tips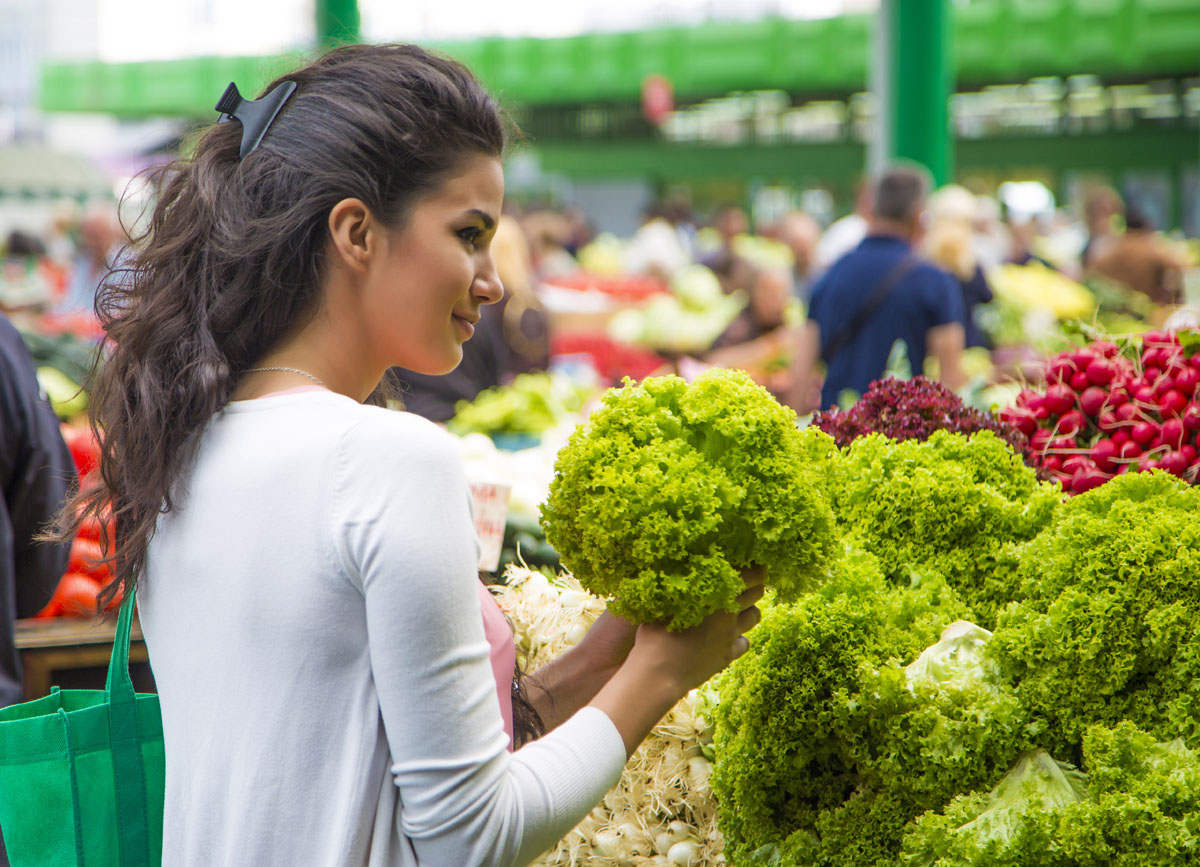 When you think of eating healthy, what words come to mind? Fresh, organic, local, non-GMO? How about expensive? People often think healthy eating is a privilege that comes with a larger budget for food, but that doesn't have to be the case. Triathlete.com recently provided some useful tips for eating healthy without breaking the bank.
They point out that while it's important to splurge on certain items, you can save on others. Here are some of the best ways to save money without sacrificing quality.
When to save
Protein
When it comes to chicken, you can always opt for dark meat. It's less money per pound, and it won't dry out from cooking. Also consider buying cheaper, bone-in whole poultry and using all those bones for a healthy broth.
For those of you who crave seafood from time to time but are worried about going over budget, try mussels. They're a great, inexpensive, and healthy source of protein and easy to make! Simply steam in a covered pan with some wine or broth and your favorite herbs or spices.
Veggies
If you're feeling the budget pinch, skip the pre-cut veggies and go for the real thing. For instance, a whole head of lettuce will save you a lot over a box of pre-washed greens. Same is true for whole broccoli vs florets only—and you'll get to enjoy the broccoli stems which are absolutely delicious when peeled, sliced, and cooked.
Another way to save is to buy conventional produce instead of organic. Though it's important to avoid pesticides, some produce isn't sprayed nearly as much as others. If you are going to shop non-organic, your safest bets are avocados, corn, onions, asparagus, cabbage, and eggplant. A report from Environmental Working Group states that they contain relatively little amounts of pesticide residue.
Beans
They're good for your heart, full of fiber, and inexpensive. Did you know they are also rich in vitamins and minerals including Calcium, Folate, Iron, Magnesium, Phosphorus, Potassium, Riboflavin, Thiamin, Vitamin B6, and Zinc? With a nutritional profile like that, you'll want to incorporate them into many meals—and if you buy them dried instead of canned, they will be even cheaper.
Not a big fan of most beans? Don't forget about lentils. Cooked until tender, French lentils or black lentils make a wonderful base for a high-protein lunch bowl or salad. Red or yellow lentils can be used to make a warming Indian dal with tasty spices, including inflammation-fighting turmeric. Plain old green or brown lentils become a wonderful soup when cooked with onions, garlic, celery, carrots, olive oil, herbs, and a good splash of red wine.
When to splurge
When being extra vigilant about your health and weight, do consider paying the extra money for organic milk, high-quality whole grain breads, free range eggs, and grassfed beef, because the now-proven added nutritional value outweighs the extra cost.
Get the full list here.
Ready to lose the weight for good?
Sometimes a healthy diet and exercise aren't enough. If you're looking for a Rancho Cucamonga weight loss surgeon, contact us today. We can help you navigate your options to achieve and then maintain a healthy weight with options tailored to your unique needs.