Initial Lap Band Consultation is a Major Step to Weight Loss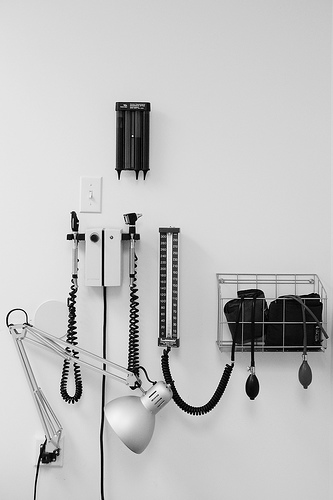 For millions of Americans who suffer from obesity, making the initial appointment for a free consultation with a bariatric surgeon may be one of the most important steps they take to benefit their health.
According to a recent study discussed in The Wall Street Journal's MarketWatch, nearly 200,000 Americans undergo a form of bariatric surgery each year. Yet this number represents less than one percent of the total population that is eligible for these life-changing procedures.
Free Consultation Greatly Improves Personal Knowledge of Lap Band Benefits
The study also showed that bariatric surgeries such as Lap Band are proven to extend life expectancy by up to 89%, depending on the level of obesity and its effect on the patient's health. For every patient struggling with obesity, scheduling a consultation to discuss their own personal situation is an excellent way to take control of their life.
Proper preparation for their appointment is important. Prospective patients should be familiar with the various aspects of bariatric surgery, should write down their personal weight history for reference, and also come up with any questions they may have about the procedure. Coming to their consultation prepared may give them a greater feeling of control over their situation and keep them more actively involved in their treatment.
Some of the questions which may be very beneficial for patients to bring to their initial consultation may include:
How much weight needs to be lost?

What procedure best fits my situation?

What will my recovery be like?

What are some of the pros and cons that I should be aware of?
Other things that patients can do to help them get ready for their consultation is talk to other past patients who have had the Lap Band procedure. Several of these testimonies are also available here if you do not know any Lap Band patients personally.
Photo by striatic on Flickr.