How to Substitute Ingredients to Make Your Fave Dishes Healthier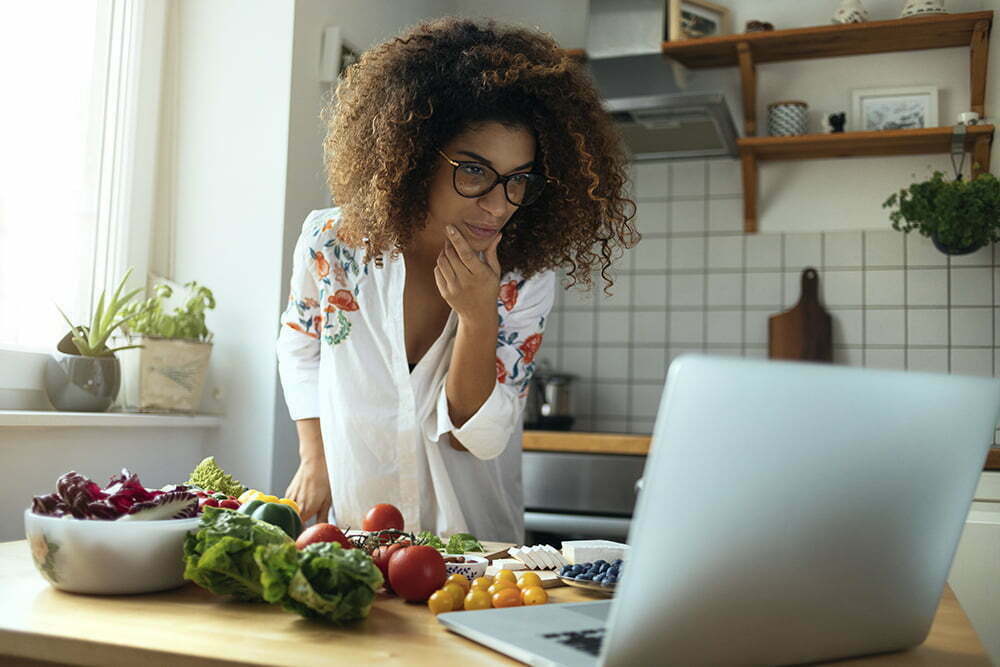 Fad diets may come and go, but there's one universal truth to healthy eating: the cost-effective way to ensure you're having nourishing food is to master a few recipes at home.

Making healthy recipes doesn't have to be hard—and you don't have to ditch all of your favorite meals in your quest to lose weight or improve your health. One tactic is to make your go-to dishes more healthy with creative ingredient substitutes. There are lots of possible adaptations, whether you're looking to incorporate more vegetables, hoping to lose weight, or are changing your eating habits after weight loss surgery.

Read on for our favorite healthy ingredient swap ideas.
Make your favorites lower-carb
Whether you're on a low-carb diet or not, scaling back on refined carbs can make a positive difference in your overall health. The first step is understanding good vs. bad carbs and shopping accordingly. Here are a few ideas for specific swaps that will add more fiber and essential nutrients to your meals:

Swap white potatoes for sweet potatoes. Both white and sweet potatoes have a host of health benefits and are rich in vitamins A, C, and B, potassium, and fiber. While one is not inherently healthier than the other, sweet potatoes do have a lower carb and calorie count. A good rule of thumb for both of them: skip deep frying and lots of fatty toppings if you're trying to slim down. (Bonus tip: skip all the potatoes and try cauliflower instead! When boiled and mashed with a bit of butter and seasoning, the flavor is mild and comparable to potato.)
Give veggie "noodles" a try. Spiralized vegetables—often referred to as "zoodles" when done with zucchini—are a great way to enjoy your favorite pasta sauces and get some extra veggies to boot. All you need is vegetable spiralizer and a firm vegetable such as a summer squash. Even easier, you can pick up frozen carrot spirals at your local Trader Joe's. One more tool-free option is grabbing a spaghetti squash: all you'll need is a fork (it even makes its own bowl)!
Replace refined sugar with natural sweeteners. While a little sugar won't hurt you, it's no secret that consuming too many sugary drinks, decadent treats, and premade products containing refined sugars can increase your chances of developing diabetes and other health risks. Luckily, when your sweet tooth calls, there are a number of mild, natural sweeteners that, when used in moderation, won't spike your blood sugar. Monk fruit, coconut sugar, stevia, raw honey, and pure maple syrup are a few of the most popular options—and this thorough guide can help you learn more about how to use them in recipes.
Try alternate flours. White flour is refined-carb-rich and lacking in nutrients, particularly compared to other options. Most grocery stores now carry a variety of flour options, from almond and coconut flour to rice flour and whole wheat varieties. Swapping out flour isn't as easy as other substitutions, though, so it's best to find recipes built around the specific flour you want to use. This trick is also useful if you're gluten-sensitive or cooking for a loved one who is GF.
Say no to margarine
After the "butter is bad!" crazy of the 80s and 90s, margarine and other butter substitutes soared in popularity as a healthy alternative. While the saturated fat in butter isn't the best thing for your heart, the trans fat found in many margarines can increase bad cholesterol and lower your good cholesterol—making it equally if not more problematic.

Instead of grabbing that tub of "I Can't Believe It's Not Butter!", opt to use real butter in moderation or substitute with olive oil when cooking. Another option is to blend up your own batch of "better butter" for spreading on your favorite things. It combines the wonderful flavors of butter and olive oil plus has the spreadable convenience of many store-bought margarine brands.
Enjoy sweets and desserts with more built-in nutrition
Just because you're trying to eat healthier doesn't mean you have to deprive yourself of dessert. While all sweets should be enjoyed in moderation, some innovative cooks and chefs have ideas for making your faves a bit healthier.

Whip up some black bean brownies. Trying to eat less gluten but craving a fudgy brownie? It may sound weird, but thousands of users give this black bean brownie recipe a big thumbs up.
Swap in some applesauce. While we all know by now consuming some healthy fat is important, there are positive gains to be made if you swap unsweetened applesauce for cooking oils. (That classic carrot cake recipe that requires, ahem, 1 cup of oil is a prime contender.) Applesauce makes a great addition to baked cakes because it adds a hint of sweetness and keeps things light and moist. Simply sub applesauce for half of the recipe's butter, shortening, or oil. Getting back to that carrot cake, here's a recipe that's chock full of healthy subs.
Favor fresh fruits over dried fruit. Dried fruit has long been touted as a healthy snack, but it's easy to eat way too much of them. (Would you eat 10 fresh apricots in a sitting? Not likely. Ten dried apricots? Pretty easily.) Instead, stick with fresh fruit with a bit of Greek yogurt for a sweet snack that won't derail your diet.
Swaps to avoid excessive salt in seasonings
If you feel affected by bloating and water retention or need to watch your salt intake, read the ingredients on your mixed spices. While they can be a convenient way to give your dishes a particular flavor profile, these grab-and-go mixes often include loads of salt to bring down cost and help the mix last (despite how long it's been hanging out on store shelves or in your pantry).

Unfortunately, this gives you very little control over the amount of salt in your food—particularly if salt is the primary ingredient in the mix. To gain that control back, you have a few options.

One is making your own spice mixes using individual herbs and spices. With a little tinkering, you should be able to get a flavor profile you like: check out this guide to spice flavors to start learning your way around different flavor profiles. (Once you hit on something you like, your personalized spice mix can also make for great gifting!)

Another option for gaining flavor without adding tons of salt is reaching for some heat. While you do have to read the labels, some favorite hot sauces, including Tabasco, are actually quite low in sodium. Even better, in about 5 minutes, you can make yourself a batch of a cheap and delicious classic: Southern Hot Pepper Sauce, which contains zero salt.

When you simply must have some salt, avoid salting a whole recipe and instead opt for topping your dish with a sprinkle of flaky finishing salt that will deliver pops of flavor where you'll really notice it. A large "flake" sea salt such as Maldon brand will wow your taste buds, making it easier to use less.

We hope these healthy substitutes have been helpful. Bon appétit!